Who are we?
Ryhope is a village with a history based on coal mining, in the city of Sunderland.
Our first Chapel was in Ryhope Street, established in 1877.

In 1965 the Chapel had to be demolished and we moved to Cliff Road, to the building previously used for worship by The Methodists. A lot of work had to be done to bring the neglected building up to scratch but we made it.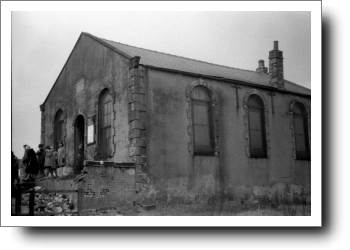 The old Chapel, Ryhope Street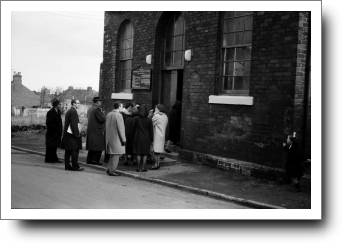 The First Service, Cliff Road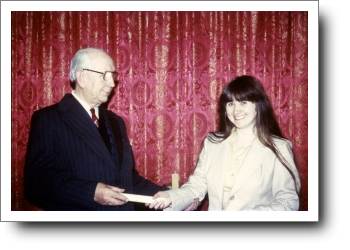 Our Minister, Christine MacTier.
We worship every Sunday at 6pm.
Our Minister is Christine MacTier, nee Smith.
Christine has been an accredited Minister for 31 years.

She also was a Sunday School teacher, Christian Endeavour Leader and has held various other offices in the Church.
Our President is Carol Holgate.
Carol was born into Independent Methodism. She was Christened in, and attended Robert Street Church with her father, mother, siblings and grandparents until the late 50's when she transferred membership to Warwick St. Church. There she married Edward in 1962, and shortly after moving to Ryhope, both Edward and Carol took up membership in Ryhope Church. Carol's nursing career limited her activity in the Church but she worked in the Sunday School and with the Youth group, and as organist as needed. She took up Presidency again 5 years ago having served as Vice President and President in previous years.
Our Vice President is George Carlyon.

George started attending the Church Sunday School as a teenager. In later years he became a Sunday School teacher, then Secretary, and finally Superintendent. In 1974 he was appointed Church Treasurer, a position which he still holds today. He has also held the position of Church President. Over the years George has enjoyed doing the odd job around the Church which is appreciated by all.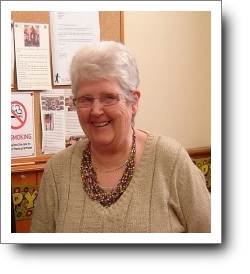 Our President, Carol Holgate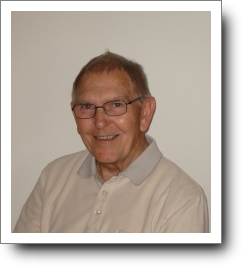 Our Vice President, George Carlyon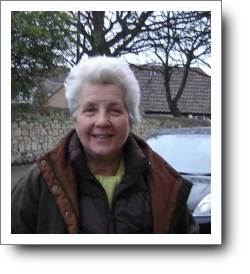 Our Secretary, Jean Cansfield
Our Secretary is Jean Cansfield.


Jean has been secretary for 35 years and has also served as a Sunday School Teacher,
Norma Carlyon is our Organist, her son Robert is her assistant.

Norma was born into an Independent Methodist family (the Brittons), was christened in the old church in Ryhope Street and was carried into the church from an early age. She attended the Sunday School, taking part for many years in the Sunday School Anniversary. She then became a youth leader. George and Norma were married in 1962. Norma took over from the previous organist, Kitty Matters, in 1985. She still holds the job today.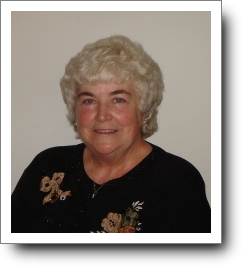 Our Organist, Norma Carlyon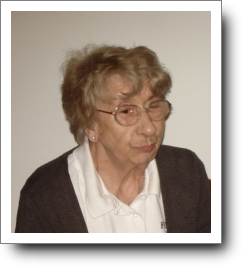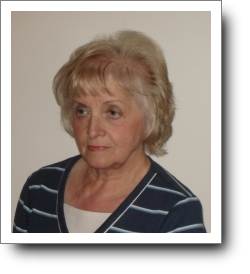 Our Church Stewards are Margaret Liddell, and Ruth Barton
Ruth Barton Margaret Liddell
Our Church Stewards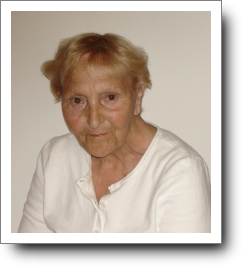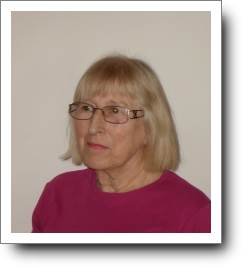 Flora Baird Vera Sharp
Our Sacrament Stewards
Our Sacrament Stewards are Flora Baird and Vera Sharp
We have a get together about every 2 weeks on a Thursday afternoon. The main purpose of this is to chat have fun and share time together. We also find time to do line dancing.
We have been on a ramble only once and only around the corner to have tea and scones in the president's garden.
We have an elderly but forward-looking congregation, and use computer technology to enhance our services. This is much appreciated by everyone, before, during, and after the Service.
Eddie Holgate is our "AV Manager" so to speak and is also affectionately known as "him in his small corner."
Eddie would be only to pleased to help anyone, but Robert Carlyon is his mentor. However if any help is requested they will help.
Robert is also our web co-ordinator.
We are currently working on a more detailed church history which we hope to publish shortly.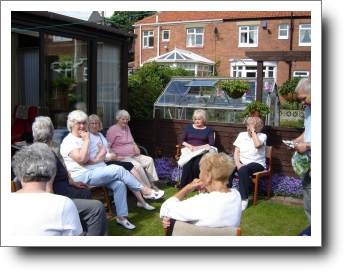 Thursday Club Ramble - "Round the Corner"